Ravebo Marine and Offshore Services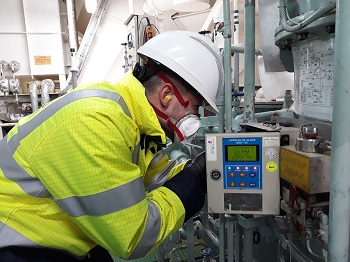 Ravebo is a service, calibration and sales company in which we represent several major manufacturers in the maritime industry for many years. Since 1982 we operate from Brielle, The Netherlands, with the ports of Amsterdam, Rotterdam and Antwerp all within one hour drive. In 1998 Ravebo acquired the instrumentation activities of Manotherm - Rotterdam.
Ravebo can assist you with calibration, maintenance, service, new deliveries and spare parts. We are the authorized sales & service agents for more than ten major manufacturers, enabling us to have direct contact with the factory. Hence we can provide adequate and accurate technical support. Regardless whether this concerns service or deliveries.
Because of our years of experience and because quality is our most important point of view, we have been able to prove ourselves to a worldwide clientele. We do not choose the easiest options, but the best. Due to this way of thinking and our 24/7 availability, Ravebo has become a household name in the servicing and calibration branch which our customers appreciate a lot.
Please have a look around at our website to find out about us as a company, our manufacturer agencies and our service possibilities.