Ravebo Marine and Offshore Services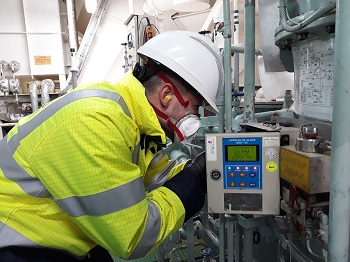 Ravebo is a service, calibration and sales company in which we represent several major manufacturers in the maritime industry for many years. Since 1982 we operate from Brielle, The Netherlands, with the ports of Amsterdam, Rotterdam and Antwerp all within one hour drive. In 1998 Ravebo acquired the instrumentation activities of Manotherm - Rotterdam.
Ravebo can assist you with calibration, maintenance, service, new deliveries and spare parts. We are the authorized sales & service agents for more than ten major manufacturers, enabling us to have direct contact with the factory. Hence we can provide adequate and accurate technical support. Regardless whether this concerns service or deliveries.
Because of our years of experience and because quality is our most important point of view, we have been able to prove ourselves to a worldwide clientele. We do not choose the easiest options, but the best. Due to this way of thinking and our 24/7 availability, Ravebo has become a household name in the servicing and calibration branch which our customers appreciate a lot.
Please have a look around at our website to find out about us as a company, our manufacturer agencies and our service possibilities.
News: Another 15PPM Calibration, this time at Dunkirk.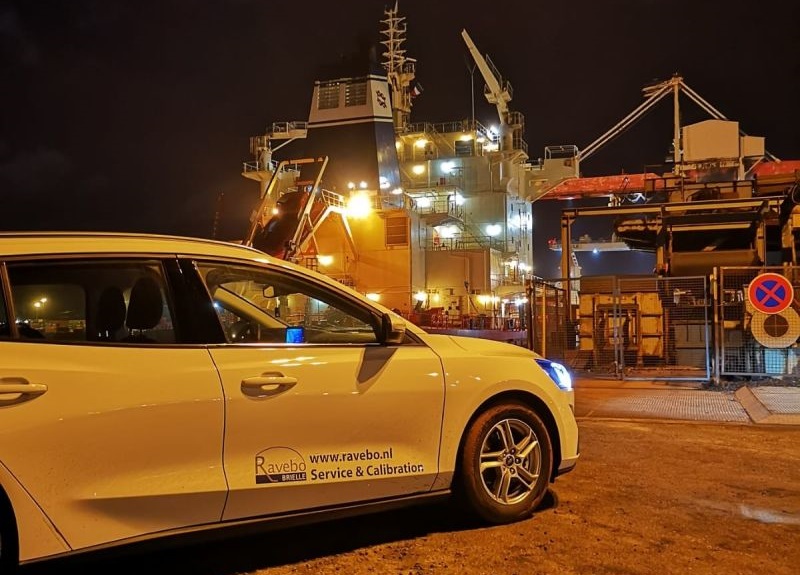 Being the authorized Georim service agent we attended the M.V. "NS Energy," an SCF vessel at the Port of Dunkirk. We were requested to carry out the annual calibration /certification of the vessels Georim 15PPM alarm. The NS Energy is a bulk carrier that was carrying iron ore from Canada. After her call at Dunkirk the vessel was sailing to Russia so therefore it was logical to carry out the service whilst in Northern Europe. Our engineer carried all the necessary spare parts and in worst case scenario a complete new unit so that a full calibration certificate could be issued.
The 15PPM alarm is an essential piece of equipment as it ensures that no bilge water is pumped overboard that is contaminated. On this particular vessel the owner required us to carry out the calibration at 5PPM. The alarm works by taking a sample of the water that is flowing through the overboard pipe and if the unit detects that the water has more than 5PPM of oil it will automatically shut the overboard valve and sound an alarm. This prevents any contaminated water being pumped into the sea.