Kangrim Heavy Industries Co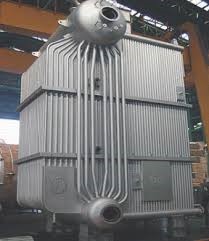 Was established in October 1981 in Busan (Korea) is recognized as being the world leading manufacturer of marine equipment like steam boilers for marine and plant industries . Kangrim has its own Research & development center and all products are manufactured according to the latest International standards. At this moment Kangrim has at the moment five factories: Changwon factory (which is also the main office), two factories in Busan, Pohang factory and Changzhou factory which is located near Shanghai. These production locations cover over 60% of the world market share for boilers. It means that the production quality and worldwide service network (68 service stations) is the best in the world.
Beside the steam boilers Kangrim manufactures IGG's (Inert Gas Systems), Heat Exchangers, LPG Tanks, Pressure Vessels, Industrial Package Boiler, Air Reservoirs, N2 Generators etc.
Service Station Europe side
Ravebo is one of the official partners of Kangrim Heavy Industries in Europe. Ravebo has own service technicians, which are well trained by Kangrim. On a regular basis these technicians also attend training courses for new equipment or new technics. This means that the service is being done by very well trained service technicians. Only genuine Kangrim spare parts are being used so this is a guarantee for adequate service, cost reduction and minimal down time of your expensive equipment.
Are you facing any challenges?
Get in touch with us