Explosion in the boiler-room of a big containership.
or our latest project our service engineer had to go to Lithuania. There was a big problem on board; an explosion in the boiler-room that took place a few months ago. As you can see on the first picture underneath, the wires are completely tangled up and burnt. For several days our service engineer was working on this vessel to get it fixed and running again. The boiler-room (on this ship) is responsible for the warm water on board and to keep the fuel hot when the ship is not sailing or running the engine.
Now the boiler-room is fixed and we have a satisfied client with a ship that is safe to sail again!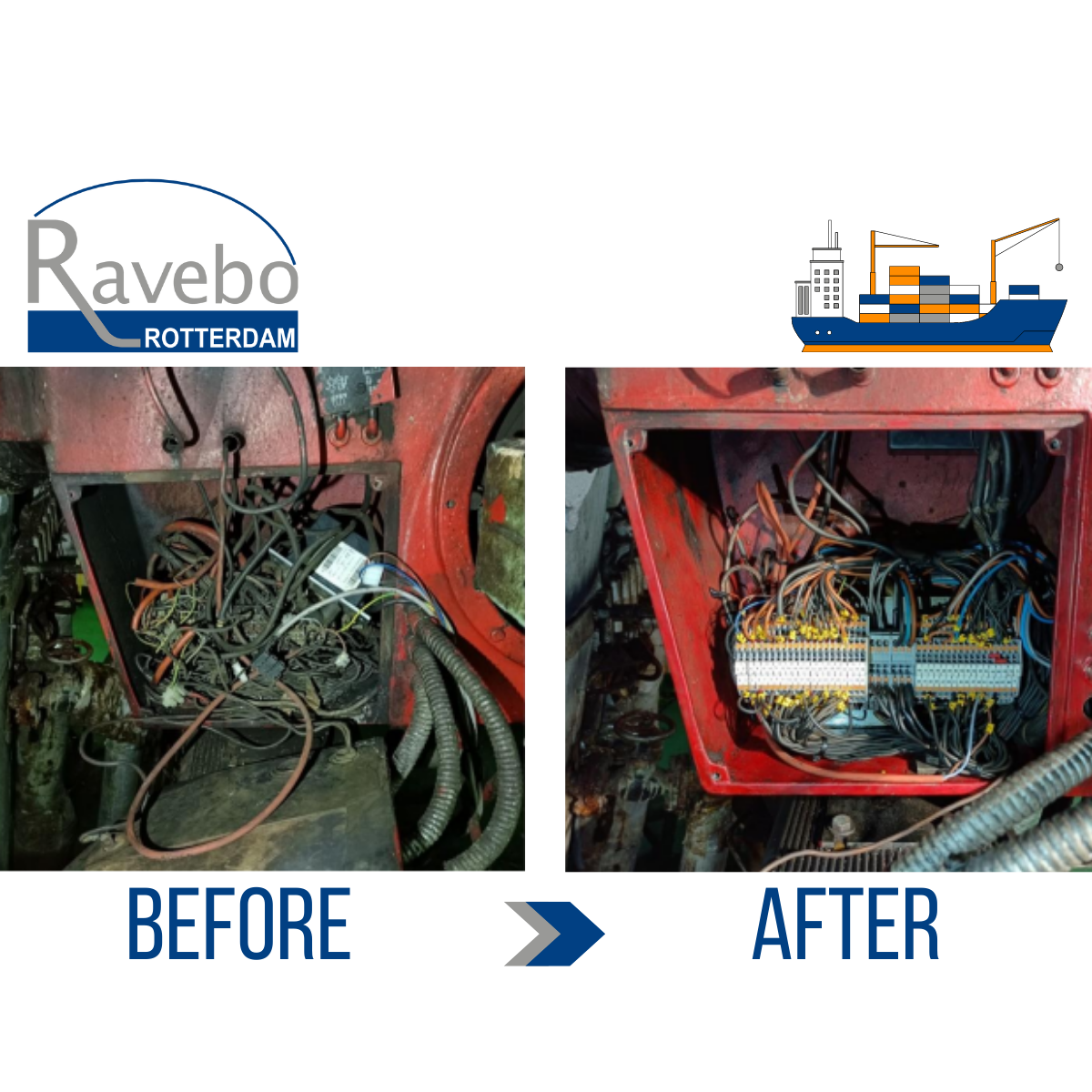 Are you facing any challenges?
Get in touch with us