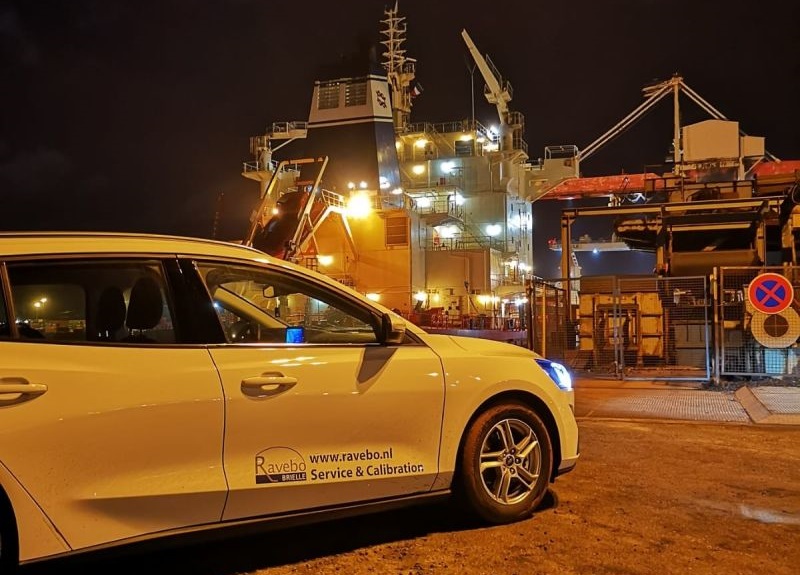 Being the authorized Georim service agent we attended the M.V. "NS Energy," an SCF vessel at the Port of Dunkirk. We were requested to carry out the annual calibration /certification of the vessels Georim 15PPM alarm. The NS Energy is a bulk carrier that was carrying iron ore from Canada. After her call at Dunkirk the vessel was sailing to Russia so therefore it was logical to carry out the service whilst in Northern Europe. Our engineer carried all the necessary spare parts and in worst case scenario a complete new unit so that a full calibration certificate could be issued.
The 15PPM alarm is an essential piece of equipment as it ensures that no bilge water is pumped overboard that is contaminated. On this particular vessel the owner required us to carry out the calibration at 5PPM. The alarm works by taking a sample of the water that is flowing through the overboard pipe and if the unit detects that the water has more than 5PPM of oil it will automatically shut the overboard valve and sound an alarm. This prevents any contaminated water being pumped into the sea.
Are you facing any challenges?
Get in touch with us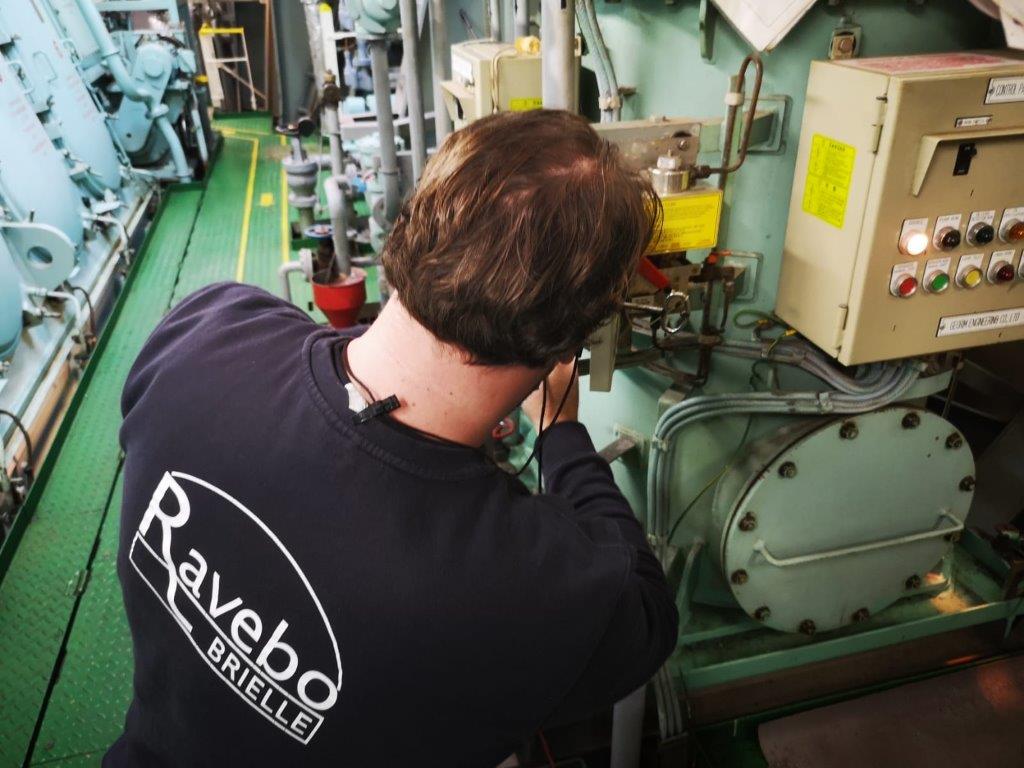 During this Pandemic with Covid-19, we try wherever possible to travel by car. This minimizes as many risks as possible whilst travelling as safely as possible. Attending vessels has been a challenge for our service engineers and a full assessment is carried out prior to each job. With all the restrictions in place during these challenging times, we had to arrange the paperwork for permits to travel at night across The Netherlands, Belgium and France.
Ravebo has an enormous logistic advantage as a result of our location in the neighborhood of Rotterdam. All the important main ports of North West Europe are within an eight hour reach when travelling by car. In addition to that another benefit is the fact that our engineers can bring all the equipment, tools and spare parts needed in case of emergency as they go on board. Our HR department take care of all the necessary health papers and dispensations to cross the borders and arranges that our engineers are tested on a regular basis, and in accordance with the specified government guidelines.