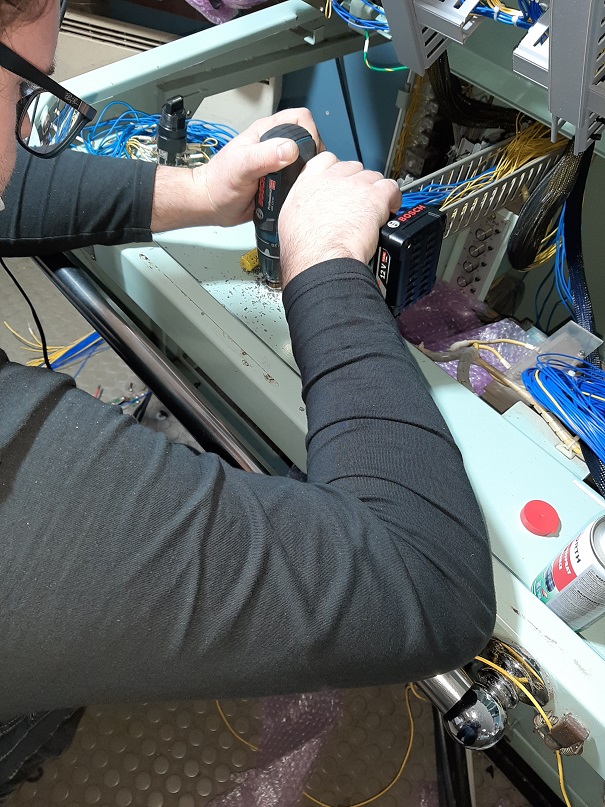 During the last week of November our service engineers were requested by Nakakita to attend the MV CSL Trimnes a Bulk Belt Self Unloader in Gdynia Poland.
The vessel was built in 1990 was in need of BWMS modification to their Nakakita Ballast control console. As per the new IMO regulations it is required for vessels to have a Ballast water treatment system. The system they had installed an Alfa Laval with a Nakakita control system.
The scope of our job was replacing the old graphical panels for the new updated ones.
New solenoid valve block needed to be placed and wired, and as the vessel was quite of age, mechanical and electrical modifications were required in order to make it all work. Space behind the control panel had to be created in order to place the new electrical modifications. With creative thinking our engineers made it possible to make it all fit and work.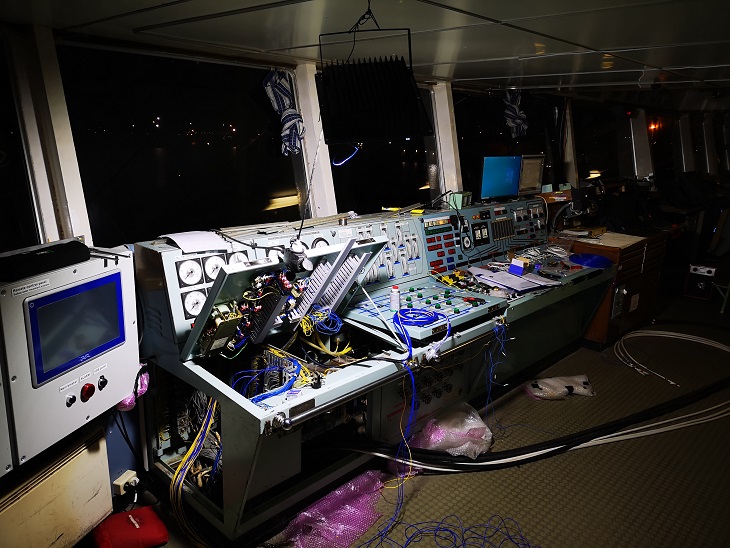 Fitting the panels and wiring them up required quite some understanding of the electrical working of the system, our engineers have experience with modifying Nakakita Ballast control systems. This helps them in finding solutions when there are obstacles to overcome as no vessel is built the same, and previous modifications are not always recorded.
After 10 days a full test of the system was carried out and signed off successfully.
Evening during the Covid-19 pandemic it is possible for our engineers to attend the vessel as they were well briefed about the risks and how to prevent them, proper PPE is used at all time.