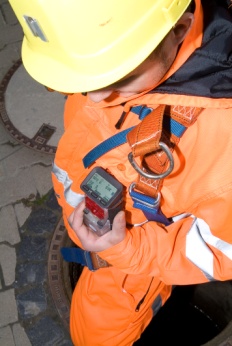 Gas detection has in many situations to do with personal safety aspects. A person or certain areas getting monitored if there is toxic / flammable gasses in the air or oxygen detection. If there are dangerous concentrations detected the person is warned by signals either from a fixed gas detection system or from his personal gas detector. Ravebo supplies and services these light weight, rugged portable single gas or multi gas monitors from the world's leading German manufacturer "GFG." These single gas monitors are equipped with electrochemical sensors while the multigas monitors have other techniques such as infrared, PID and catalytic combustion. Products range from simple alarm, disposable units to advanced configurable and serviceable monitors with feathers such as datalogging and internal pump sampling. With the use of the high power microprocessors enabling data processing, running operating software, data storage and auto calibrations. With the new battery technology the operating time will be extended. The latest designs have new technologies such as GPS, voice communication and Bluetooth facilities.
Testing and calibration of the detectors is just as important as the measurements themselves. For this we provide test stations and calibration gasses. This ensures you retain control of the correct operation of your gas detector. Of course you can also periodically have your detectors calibrated and checked by our engineers.
Are you facing any challenges?
Get in touch with us